Following up a Difficult Meeting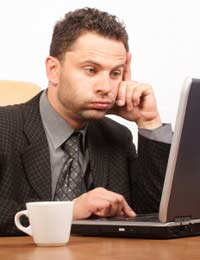 Before you are able to follow up a meeting with a difficult customer, or a meeting that did no go very well, you need to understand what happened.
Try to remain positive about the experience. At least you have made contact with a potential client and, as long as you follow up the meeting correctly, there is the possibility of turning a difficult situation into an opportunity for a sale.
What Do You Think Went Wrong In The Meeting?
If you attended the meeting by yourself, it can be hard to deconstruct what happened. Try to keep objective and remember the meeting in real terms, rather than trying to put a positive or negative spin on it. Only by being honest about which areas you performed well in and where you may have let yourself down will you be able to make the situation more positive.Think about the meeting and go through what happened in order. Was there are particular time in the meeting that you felt the atmosphere or the clients attitude change? Did you say something that made a difference – for example, was all going swimmingly until you made the costs clear, or that you worked with a particular competitor?
Do You Still Want To Try To Win Their Business?
It may also be that you changed during the meeting in response to something the client said or did, which consciously or subconsciously changed the meeting. Perhaps you thought that the client was more interested in a particular product, or that they had misled you regarding the scale of their requirements.
Once you have deconstructed the meeting, you can think about the best course of action for following up the meeting with the difficult customer. If you feel like you made a mistake, or were not clear enough about how you and your company could benefit the client, it is important for you to get in touch. Perhaps send an email or letter that acknowledges the difficulty and suggests a follow up meeting, or clarifies any issues.
If you feel as though the client misled you or that you do not want to pursue the client anyway, you can still send an email thanking them for their time, although you do not have to.
Can You Get Someone Else's Opinion?
If you attended the meeting with a colleague, it is easier to appreciate why the meeting did not go according to plan. Indeed, you may believe that you did not make a clear enough plan for the meeting in the first place. This information can be very helpful when planning for subsequent meetings with other clients.
Ask your colleague where they feel the meeting went wrong – their opinion may differ from yours. It is important to appreciate how different people see the same situation – you client will also have their views on the meeting, don't forget.
It is still a good idea to follow up a difficult meeting, as long as you and your colleague have not decided that you do not want to continue pursuing this client. If you feel as though you could have done things better and are keen to maintain contact with the client, arrange for a follow up meeting and apologise for the previous meeting. You do not have to grovel, as this can make for an unhealthy dynamic, but, as with any good customer service department, how you handle a problem is often more important than the problem itself.
You might also like...