Adding Value to your Offer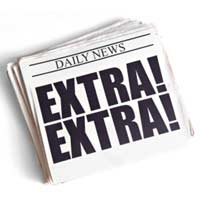 The term 'added value' is a relative newcomer in the world of business buzzwords.
We are recent converts (nearly) to the joys of product in the singular, co-worker rather than colleague and Q1 instead of 'after Christmas', but added value has taken a little longer to really get into our working psyche.
Added value means charging more for something because you've changed it a little bit or called it a new name. This may sound too cynical and, indeed, sometimes added value really can be beneficial, when it relates to an extra product or service factored into the existing cost, or a company providing a 'one stop shop' that saves you time and money.
Which ever side of the fence you sit on – and there will always be people that whole heartedly adopt the latest buzz words and others that steadfastly stick to the old favourites – you need to know how to add value to your offer because everyone else is doing it.
Not jumping on the bandwagon is one thing, but you also don't want to be left behind after all your competitors have brought in a new industry trend and you are dawdling behind with only your outdated dictionary for company.
What Are You Selling?
Adding value to your offer needs to be carefully planned to compliment your products and services. You can't go offering a free watch with every sofa, unless you want to look desperate. Look closely at the market in which you sell and think what clients want – adding value is not just about offering a 'free gift', it's about giving the clients something more for their money that, ideally, doesn't really cost you anything.
What Can You Offer?
So let's say you sell sofas and you want to add value to your offer. Rather than think you have to discount your actual sofa price, (there are plenty of other sofa retailers that sell on price, so you can't compete, you'll just sell the same amount for less money) think about what added extras your clients would appreciate and will help you make the sale. Depending on your target market, you could add in free matching cushions, or a design service for choosing the right cover. Think of the expertise that you and your team already have and see what you can offer by using it.
What Do Your Clients Want?
By looking at your target market and the products or services that you sell, you can come up with added value ideas that will appeal. Don't get confused, though, or you will end up giving something away that is unnecessary.
If you have a mailing list, this is a great opportunity to get some customer feedback. People love being asked their opinion, especially if there is a possibility to win something for their troubles. Email all your clients and ask what they would like to see, or what current challenges they are facing, then target your next marketing campaign to suit.
Adding value to your offer is an important part of modern sales, so you cannot just keep offering your clients the same thing you always have. Increase your potential by giving your clients a little bit more and they will reward you by returning.
You might also like...