Don't Count the Money Before it's Been Paid!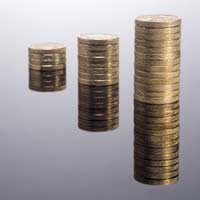 A successful career in sales is largely connected to how much money you make. Sales is all about closing the deal and making commission, so it is understandable that giving money back after a failed sale is thoroughly disheartening.
However, it is an inevitable part of the job and while you can hone your sales skills to avoid failed sales and refunds as much as possible, they do happen from time to time.
It is important not to get into the habit of counting your commission money before the client has actually paid up and any refund clauses in your terms of business have passed as it can be a real problem.
Don't Spend It Before It's In Your Account
That may sound over dramatic, but all too many sales people close a deal and then get the calculator out, working out just how much money they will take home from the deal in their next pay packet. They think about how they are going to spend the money, or worse still, commit themselves to something financially on the basis of the money they are expecting to be paid.
So, you can see the issue when the client changes their mind, or the deal goes wrong and the sales person either never gets the commission in the first place or they have to pay back a refund. In actual fact, most companies do not pay their sales people their commission until the terms of business for a refund has passed, so it is more likely that you will never see the money, rather than having to pay it back (that really would be too cruel and rife for problems if it had already been spent).
It is more likely that the client will agree to the deal and something will go wrong before the money is actually paid. This is where a little bit of self restraint has to come in, because it is all too easy to get off the phone from the client and punch the air! Wean yourself off thinking this is the end of the deal – it is really only a verbal agreement and all sorts of things can change before the money arrives in your hot little hands.
The First Three Months
Train yourself to see the end of the deal as the end of the time frame for possible refunds on your terms of business. This can often be up to three months, so it can be a long time to wait. This is especially tricky in your first three months in your job as you will want to be pushing through deals as much as possible to hurry up your first commission payment. This is why many companies give their new sales staff a retainer in their first three to six months as they will not be getting any commission.
However, this does not mean that you can just sail through your first three months because you know you are on a retainer. If you focus on gaining contracts and closing deals in your first three months, or however long you are on a retainer for, you will not have so far to fall when you come off your retainer and are relying on your own commission.
You might also like...