Following up a Successful Meeting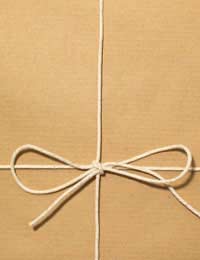 In order to maximise the potential of a successful sales meeting it is worth mastering the art of following up with clients.
Too many sales people come out of a good meeting, punch the air and think 'It's in the bag!'
The truth is, it may be in the bag if you handle the next few days correctly, but if you rest on your laurels and assume the client will come good on the back of a successful meeting, you are likely to be disappointed.
It is important that you act in a way which is appropriate to the particular client that you have had the meeting with. Many sales people adopt a 'one size fits all' approach to following up client meetings, such as a template letter on their computer that they just fill in the blanks and post off.
This really doesn't cut it anymore, especially if you are a sales person in a high end, or high value field. Indeed, any potential client wants to feel as though they are receiving a bespoke service.
The term 'value added' has become a ubiquitous label and is too easily thrown around by companies that think that charging for what they used to do for free is somehow adding value. However, if you think about what the words actually mean and offer this philosophy to your clients, you will find that going the extra mile is greatly appreciated.
Following Up With a Gift
Of course, you do not want to look so desperate for business that you 'come on too strong' when following up a client meeting, however successful it was. Again, depending on the industry you work in, there will be varying levels of appropriate behaviour. For example, in high end fashion sales it is perfectly normal for a good meeting to be followed up with a beautiful bouquet of flowers, or a box of personalised cup cakes. But if you are in the banking sector, a positive meeting that is followed up with cookies in the shape of high heels will (most probably!) raise a few eyebrows.
Now, you may think that doing something different will set you apart, and you may be right. If you really got on well with your new banking client and shared your love of Christian Laboutin, perhaps a red-soled shoe cake is perfect, but it is a risk you need to weigh up!
If you have decided that it is appropriate to send a gift (and it isn't really necessary very often) then a bottle of good wine is suitable for most people, unless there are religious or personal reasons. Do not chose a jokey named wine, though - ask a decent vintners for their suggestion in your price range.
Following Up With Personal Communication
Assuming you are not sending a gift, some sort of personal communication is best. A phone call can be seen as too keen, and can catch the client at a bad time, which can undo some of your hard work in the meeting. A letter is a lovely way to follow up a meeting, just make sure you write and send it quickly – there is no point in following up a meeting two weeks after it happened. Keep it suitable to the individual client and say how you appreciated their time and are keen to continue working with them, or thank them for the opportunity.
Modern communication means that an email is also an acceptable method, although do make sure that you keep it professional. Just because you are sending an email it does not mean that you can make spelling mistakes or grammatical errors!
You might also like...