What Not to do on your First Day in a Sales Job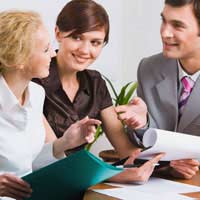 You've applied for an exciting new sales job, you've negotiated a super salary and excellent commission, you've handed in your notice and enjoyed your leaving do. Now the real work begins!
The first day in your new job is a great opportunity to show yourself in the best light. How you come across to your new colleagues will make a huge difference in their views of you and your abilities, especially if you have been brought in to make changes or shake things up - which may be the case even if you don't know it yet.
The best way to make a great impression on your first day is to prepare thoroughly. Don't think that now you've got the job you can relax – by making sure you cement a good first impression, you will have a great foundation to build your career with your new employer.
Don't forget that the company will have high expectations of you and your potential to earn them money so your first day will need to be a representation of those expectations – if you turn up late with an out of style suit, they will think they made the wrong choice and you will have an uphill struggle to convince them otherwise. What is the point of wasting all the hard work it took you to get here?
First Impressions
On your first day in your new sales job, you need to make sure you look the part. Have a good look at your work wardrobe and perhaps ask a fashion conscious friend what they think of it. This is especially important if your new job is in a more fashionable or stylish sector than your previous employer.
If needed, invest in some new work clothes – a couple of well tailored suits, with stylish shirts and shoes will last for ages. Add to this a few trendy accessories that are appropriate to your industry – go to a great department store and ask the personal shopper if you're not sure.
Check that you have plenty of clean, ladder free tights, if appropriate, that your shoes are cleanly heeled and all buttons safely attached.
It goes without saying that you must arrive on time – take a brolly in case of last minute showers from the car park or tube into the office.
Lunch Time Etiquette
You are likely to be taken to lunch on your first day in your new sales job, especially if you are employed in a senior position. Even if your new job is a more junior role, there will probably be someone assigned to show you the canteen or take you to a nearby sandwich bar.
Don't make plans to meet you friend or partner at lunch on your first day – wait to see what the done thing is in your office.
That said, if it is the company culture that people to not take proper lunch breaks and simply eat a sandwich at their desk, it is a good idea to do your own thing from the beginning. Not taking a proper lunch break – even a ten minute stroll away from your desk – is not good for you and will not help you to achieve in your new job.
Meeting New Colleagues
It is a popular practice for new employees to be taken around the new company and introduced to other workers – this may only be your team, but can also be other members of the company.
Be prepared to do a lot of smiling and hand shaking – stand tall and look people straight in the eye. Don't try to prove anything by doing those cheesy 80s 'power handshakes', or being stand-offish – just be friendly and professional to everyone, you can decide who your friends at work at later.
You might also like...