Preparing for your First Day in your New Sales Job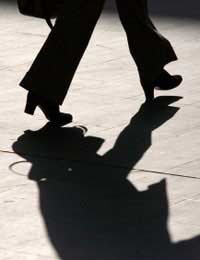 The first day in your new job is always exciting, but it can also be a time of nerves and concern.
By preparing for your first day with your new employer you can take away some of those nerves and make sure you come across in the right way.
Even though you have obviously already impressed them enough with your previously experience in sales jobs and your interview skills, you still need to make the right first impression.
Other colleagues at the new company will be keen to meet you for all sorts of reasons – one person may have wanted your new sales job for themselves, or another may be concerned about their own performance. There will be plenty of individual stories to learn about in your new job, so you need to be able to put your best foot forward on your first day.
Look Right
However shallow it may seem, looking right on your first day in your new sales job will give you an extra boost of confidence that goes a long way to making the right first impression.
Way before you start your new job (perhaps while you are enjoying all that lovely garden leave), have a good look through your wardrobe and critically asses your work wear. You may have plenty of snappy suits that worked well in your old sales job, but if your new employer is a little more creative, you may find that you will look and feel a bit too corporate to fit in.
Think back to your interviews for the new job and remember what other employees were wearing. Take yourself shopping and treat yourself to some work clothes that fit your budget, your existing style and your new workplace.
Feel Right
By making sure you are relaxed and positive before you start your new job, you will maximise the potential of making a good first impression.
If you can stretch to it, take a day or two at a local spa to have some beauty treatments and relax, or perhaps take a few rounds of golf with your friends, if you prefer. If your budget won't stretch to that, even a new haircut can work wonders on boosting your confidence.
You need to feel confident about your abilities before you start a new job too, especially if the new job is a step up from your previous sales jobs. Tell yourself that your new employer obviously sees your potential and believes you can succeed in this new role.
Act Right
The first day in your new sales job will be all about first impressions – unless you have a formidable reputation, you are going to have to accept that first impressions really do count.
Hopefully it goes without saying that you should be smart and on time, but you also need to make sure that you are confident and positive in order to gain the respect of your colleagues. Don't go in feeling humble, or try to undermine your success, but also don't go in all guns blazing, desperate to make an entrance. Step back, take it slow and just get on with work, be friendly to everyone you are introduced and you will exude an aura of professionalism.
You might also like...