Three Months Notice Period in a Sales Job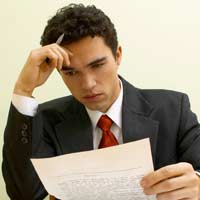 When it comes to sales jobs, you cannot afford to be flippant about your contract.
In sales, your pay packet is directly related to your achievements in the work place, so regardless of whether you are in charge of a massive sales team or if you are the only sales person at your company, it is your responsibility to make sure your contract is right.It is not as though your employer is trying to rip you off, or trap you into something (although that is not unheard of…) it is more that there may be elements of your employment contracts that do not serve you well personally.
Check Your Contract
So how can you make sure you don't have difficult or problematic clauses in your contract? Well, the first thing is to know what those clauses are and be able to recognise them. Common clauses that employers want to keep in and savvy employees want to change are those related to future employment and your notice period.
When you look at your employment contract for your new sales job, before you sign it and return it to your HR department, have a good look through and, if necessary, ask your solicitor to look through it. You may think that this seems like a crazy expense, or that somehow it takes away from the excitement of getting a new job, but the reality is that it can bite you on the backside if you do not check it now, and make any changes you need to before it is too late.
The Problems with a Three Month Notice Period
Take particular care over the notice period clause in your contract. It is quite common for companies to include a three month notice period for staff connected to sales – business development staff included. Your employer may include this to cover their backs should you decide to work for a competitor or, indeed, to dissuade you from doing so. After all, if you apply for another job in the same field or industry and you have to tell your potential new employer that you cannot join them for at least three months after you have handed in your notice, they may not want to wait that long for you.
This means that having a three month notice period in your contract can reduce your value as a new employee. Add to that the fact that a large part of your value is your contacts and ongoing projects, which you will likely be removed from for your notice period, and you can see why this clause does not work in your favour.
How the Three Month Notice Period Can Work For You
However, it can also be a positive clause, if you are able to make it work for you. Sometimes, when you hand in your notice, you are told to leave the company straight away. This is called 'garden leave' - you are still paid your notice period and essentially are still employed, but you are not required to go into work, usually for commercial reasons stated above – you will know about the company strategies or may convince clients and/or colleagues to leave with you, or take valuable company information (which you may have accidentally taken before you handed in your notice anyway?!)
You might also like...