How Sales Roles Vary Throughout the UK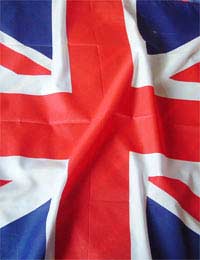 It is certainly true to say that sales jobs can vary greatly throughout the UK.
Rather than this being solely about location, there is also the 'head office' factor to consider. Alongside this, the particular demands of different UK cities mean that certain skills, sales techniques or approaches are more popular or more prevalent in different locations.
It is worth you understanding which UK cities and which industries your skills are most suited to, as you may find that your career is able to leap and bound into success in one area, where you may be a square peg in a round hole in another situation.
Head Office Sales Jobs
Many sales people find that their sales role can be more demanding if they are based at their company head quarters, or if they are at one of the main location for their company. While this does not mean that regional offices are any less important, or the sales people there are any less skilled or qualified, it can be the case that the head office as higher expectations.
If you are employed at your head office, you need to make sure you are clear about what is expected of you. Not only can your targets be set higher or be more forcefully imposed that your regional colleagues, but because you are often under the watchful eye of senior management staff, your mistakes are that much more visible.
This can have both positive and negative effects – often, you hard work will be quickly recognised and rewarded, helping your sales career enormously, but you can also find that you are quickly criticised, with your inevitable bad months blown out of proportion. In order to thrive in a head office environment, you need to accept this is the case and make the most of it.
Regional Office Sales Jobs
If you work for a company that has regional sales offices as well as their head office, it is worth trying to appreciate if you would be better suited to the regional office. Although you may feel as though you are missing out on some of the cut and thrust of the head office, your role can be more varied when you work in a regional office.
Selling is a difficult job wherever you do it, but regional offices are often more in tune with the local needs of their customers and so can built long term relationships that are not always available in fast paced city locations. Turnover of staff and clients is often slower, so you can really see your sales efforts bloom over a period of time, rather than just trying to make a quick buck.
Commercial Hot Spots
There are some UK areas and cities that are considered to be hot spots for particular types of sales roles. You will find that the centre of Leeds and the City of London are both key areas for financial institutions, with the associated sales jobs. Soho in London is particularly associated with media sales jobs, such as advertising space sales.
If you are keen to be at the very epicentre of sales in your industry, why not find out exactly where the key companies have their head office – you may find that a year or two in this environment is enough, but at least you will have experienced it and it will be a good foundation for the rest of your career.
You might also like...