What If You Don't Like Your New Sales Job?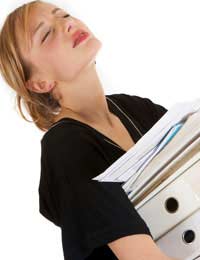 It can be hard to actually admit that you don't like your new sales job.
All that excitement about going for interviews and hoping your boss doesn't see you in a suit when you said you were poorly, negotiating a great new salary and handing in your notice. It can be so easy to get swept away with the whole situation that being honest about how much you like the new job can take a while.
The truth is you will realise that you don't like your new job before you decide to do something about it. The important decision you need to make is whether to leave or not.
What Is It You Don't Like About Your New Sales Job?
It is unlikely that you will find every aspect of your new job absolutely perfect, especially right at the start. It can be really hard to get to know a new group of colleagues, especially if you have left behind a close team and the new team seems quite happy without you joining it.
There are really three categories of issues with a new job – issues that will probably change, issues that will probably not change and issues that you can get used to.
Issues that will probably change include making friends (as long as they seem like a decent enough bunch of people) and getting used to the role (as long as there are no real concerns.)
Issues that will probably not change include problems with the commute, a really difficult boss and the company culture.
Issues that you can get used to in time will be certain business practices that you are not used to, like having to copy everyone into emails, or being expected to bring in cakes on your birthday (that one makes no sense!! Surely they should buy you cakes!!)
Give It Time, But Don't Leave It Too Long
If you are not enjoying your new sales job but have not really identified why, it may be that you are just adjusting to your new sales person role. Allow yourself another couple of weeks to reassess how you feel – talk through how you feel with family and friends rather than bottling it up as this can make the problem out of proportion.
If you are pretty clear as to why you don't like your new job and it is not something you see changing – your boss is a sexist old bloke, or the drive takes you at least two hours each way – then it may be that you need to get out quickly.
Handing In Your Notice
When you have decided that the issues in your new job that are making you unhappy are not likely to change, it is important that you take control of your career. There is no point staying in a job that makes you unhappy as you will loose your confidence. This is terrible in any industry, but especially sales, as you need to be confident and positive in order to be a good sales person.
Don't worry about it looking bad on your CV – it will look far worse if you go to an interview in a couple of years time and you say that you stayed in a job you hated.
You might also like...