Client Entertainment to Boost your Sales Figures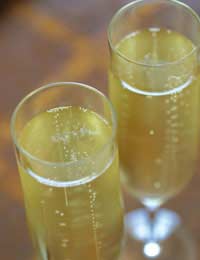 Client entertainment is an important part of building good relationships with your customers. In times of difficult economic circumstances it can be hard to justify why you are spending some of your tightly squeezed budget on what can be seen as an unnecessary expense, but the question is, can you afford not to?
In certain industries, clients have come to except a decent standard of client entertainment. While taking your clients to fancy sports finals and super star concerts does not guarantee continued business, it does help to build a good rapport with them, which makes it more likely that you will continue to do business together.
Different Types of Client Entertainment
In its simplest form, client entertainment is taking your client out for lunch. It's about offering your best clients, or strategically targeted clients, some form of social activity that shows you appreciate their business.
You can see how client entertainment has grown into a multi-million pound business. As budgets grow, or the competition for business gets stronger, more and more companies are trying to impress their clients and potential clients with ever more impressive client entertainment.
Different types of client entertainment include a simple dinner at a decent restaurant right up to a Michelin starred tasting menu. Or a box at a prestigious football match or sports final, impressive tickets for highly desirable concerts or real once in a lifetime 'Red Letter Days'.
You can see how many average punters get frustrated when all the best tickets for concerts and football cup finals have been bought up for client entertainment (many of which are not even bothered about the artist or team in question). But that's a different article for a different day.
Benefits of Client Entertainment
The benefits of client entertainment can be both clear to see and hard to appreciate. Seemingly, for every client that is wowed by your super client entertainment, another is flippant about the offer and unconvinced to give you more business regardless. The fact is, as an expected part of building business relationships, especially in high yield, cash-rich sectors such as banking, trading, architecture and corporate sales, you still have to do it.
What you do and how you do it, in terms of client entertainment, can not just have an effect on your sales figures, it can effect your reputation as a company. What you choose to offer as client entertainment reflects on your company, so you cannot just do the cheapest possible option and expect to be regarded as a high roller.
It is better to do no client entertainment at all until you can afford to do it well, or provide the offer to fewer clients and still do it to a high standard. For example, if you want to send out hampers at Christmas to your best clients, choose a select number that you can afford to send good quality hampers to (champagne, high quality pate etc) rather than a cheapo box of crackers and a supermarket own brand bottle of wine.
It is also a good idea to keep notes about your clients likes and dislikes. If you have a client that is a passionate Chelsea supporter, it would be better to invite them to a game rather than take a Dolly Parton fan that would prefer a concert ticket. Remember, also, that you will usually attend such events with your clients in order to maximise the networking potential, so put together suitable employee/colleague/client partnerships for the events.
You might also like...