Using Marketing Literature to Boost your Sales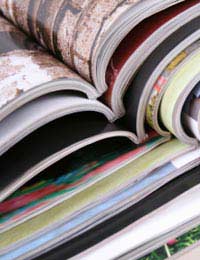 The best sales people know how to use their resources to their best advantage.
With reduced marketing budgets and increased sales targets, sales people have to maximise the return on their budget in terms of results and business development.
There is a great number of resources available to sales people and, even if your company is not keen on certain types of marketing literature, you can usually utilise different types of marketing to your best ability simply by a little bit of thinking outside the box.
Marketing literature is not just about junk mail and spam, although even they can be a useful sales tool if well managed. No, marketing literature can really work as a great way to boost your sales if you think imaginatively and come up with an idea that pricks the interest of clients and potential clients.
Look back over previous advertising campaigns and marketing literature that you have used before see what worked for you – were the leaflets good quality, were the printers easy to work with and did you get good feedback from your clients? This information is terribly useful in terms of not repeating costly mistakes and can help you whittle down ideas.
Marketing Literature for New Clients
When you are looking to build your client base through additional marketing, you need to know what your budget is. Although it can be easier to come up with ideas when you have a large advertising budget, a small budget can still yield great returns in terms of sales. Creative thinking knows no limits, so even a very tight budget allows for great ideas for flourish.
Once you have established what your budget is, think about the type of clients that you are trying to appeal to. See what gaps you have in your current client list, or types of project that you have the capability to complete. There is no point just having a great idea for a marketing campaign if it will appeal to the wrong type of customer for your business.
It may be worth consulting an advertising agency, or a direct marketing company. Bear in mind that you can meet with such organisations before you commit to the project, so it can be a great way to pool some ideas.
Marketing Literature for Existing Clients
If you are keen to appeal to customers that have already worked with you or bought from you previously, you need to make sure that your marketing leaflets, flyers or mailshots address that fact.
There is nothing more likely to annoy an existing customer that to be treated like someone you have never heard of. You need to tailor your marketing mailshots so that you address them by name, or mention your previous projects. With digital design and mail merge programmes now easy to obtain and use, there is no reason to have a 'one size fits all' marketing campaign.
Try to appeal to the client by offering something interesting and different that plays to the classic 'features and benefits' aspect of sales. You cannot just say that you are launching a new product, or moving to new offices – you need to make it clear why this feature will benefit your clients – whether they are old or new.
You might also like...