Courses to Help Your Sales Skills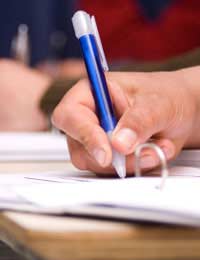 There is a vast number of training courses available to help your sales skills. As sales is such a competitive industry by its very nature, why not think about improving your sales skills to make sure you are at the top of your games?
Many companies appreciate that in order for their sales teams to be the best they can be, they need to invest in the professional development of their staff. If your company is one such employer, take advantage of every possible course that you can attend. Not only does it look good in the eyes of your current employer, but it is great for your own personal and professional development.
Decent sales courses are often terribly expensive to attend. This is usually because the companies that run the courses know that the individuals are not paying, rather the bill goes to the employer and is somehow paid.
Make the Most of the Sales Courses Available
If you are working for a company that pays for training courses for their sales staff, even if they do always seem to hold them on weekends and bank holidays (why do they do this? If they really wanted you to go on a course why isn't it on a work day? But that's another issue…) make sure you attend as many as possible. They are a great way to boost your sales skills and can help you to build rapport with colleagues in other departments that you may not otherwise have come into contact with. You also usually get a lovely free lunch, so good news all round!
If you work for a company that does not provide additional sales training courses, you have three main options. Either badger your employer to introduce sales training, pay for it yourself or find another company that values your professional development a little more.
Suggesting Sales Training to your Employer
If you decide to try to encourage your current employer to start offering sales training, you will need to understand the benefits of such courses from your employer's perspective. They do not want to be paying through the nose for a free lunch and a few tips on making cold calls. If they are little bit more discerning about how they spend their money (and why shouldn't they be) then you need to put forward your case in a commercial manner. Explain how additional sales skills training will boost the team, point out which areas you feel could be improved and give details on which courses provide this.
If you chose to attend sales training on your own accord, you may find that you are able to get better rates than are quoted for corporate clients. Indeed, many local Business Link offices, universities and training companies offer mixed training courses for individuals that can also be great for your confidence and your networking skills.
Possible Courses
Popular sales development training courses include such titles as 'Train the Trainer' which offers sales techniques for team leaders to share with their team, 'Overcoming Objections', a course which is really good for arming sales people with ways to answer potential customers issues and 'Feel the Fear and Do It Anyway!' – a very cheesy, some what dated sales course that encourages office based sales people to chop bits of wood with their bare hands. Hmmmm, perhaps leave out the last one.
You might also like...