Great Ways to Boost your Sales Skills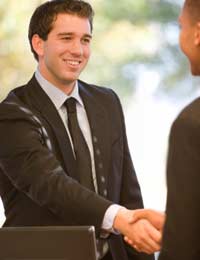 As sales are such a competitive field, you need to keep your sales skills fresh and convincing.
Boosting your sales skills is a great way to keep at the top of your game and make sure you are the one that wins the business and gains the commission.Your personal development is an important element of boosting your sales skills as the more you are able to increase your confidence and techniques, the better you will at dealing with objections from clients. There are a vast number of training courses and business development techniques available, some of which are more easily accessible than others. Some companies like to adopt very specific sales techniques that they expect their staff to follow and others allow their sales teams to decide for themselves, within reason, what sales skills to use.
In order to boost your own sales skills, you need to work within the framework of your employer, or decide that you are going to do your own thing for the good of your career. It can be terribly frustrating to feel restricted by your employer, but some people also flourish within a strict framework. Think about what suits you, your character and your sales style – this may be the perfect time to reassess your career, too.
Attend a Training Course
If your employer is able to offer you a new sales training course, it is worth your while attending. You may find a couple of new ideas that you can adopt. Some sales people find that training courses do not really address their actual issues and are more of a 'tick in the box' exercise. Ask if you can help in finding a more suitable training course for you and your sales colleagues, or coordinate with the training department.
Watch the Experts
It doesn't matter who you are inspired by, as long as you are inspired. It can be someone in a film, on the TV or a senior colleague in your workplace. If you see someone that has that natural sales ability that you want to emulate, watch them and see how you can learn from them.
Understand Your Personality
You cannot really go against your natural character. You can be the best that you can be, but you will not convince clients that you are a certain person if you are, in fact, the opposite. Work with your strengths and try to minimise your weaknesses. If you are not good at the hard sell, concentrate on building rapport with your customers.
Know the Product Inside Out
It is virtually impossible to sell a product that you do not know inside out. Some 'gift of the gab' types manage it, but this is not a long term, sophisticated sales strategy. Take time to learn all about the products and services that you are selling, get feedback from customers about the benefits of the products. By being an expert you will seem less of a sales person and more of a provider of solutions!
You might also like...