Making a Business Development Plan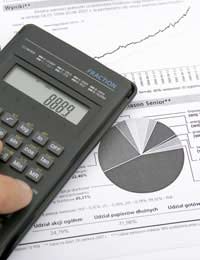 In order to succeed in your sales job you will need to establish a good business development plan.
By writing and maintaining a clear, strategic business development plan you will be able to make sure that you maximise the sales opportunities that you create. You will find the plan invaluable when you have those days where you are totally stuck for inspiration, or when you have four days until the end of the month and you are still way off target.
The best place to start is to sit down with a cup of tea and a piece of paper and brainstorm about potential sales ideas. Just write down whatever you think of – marketing opportunities, old clients you could get back in touch with, mailshots you have done before that worked really well. Don't restrict your thoughts at this point – getting as much information as possible is the idea.This information will form the basis of the content of your business development plan, so we need to write a structure for it to fit into.
Writing a Structure for Your Business Development Plan
Depending on how your company works, you may wish to have a five year, one year or shorter time span for your business development plan. You will have a maximum time focus and then a series of shorter goals – usually three month and monthly aims. These can then be transposed into weekly and indeed daily targets, helping you see that you are on track to achieve your longer term targets.
You will probably need to establish the general framework of your business development plan with your boss, unless you are the boss, in which case you will need to be clear about your company focus.
Establish what the financial aims are of the company and if there are strategic target clients or industries that you need to take into consideration. Then, think about the current client list of the company and how that can be further developed. Consider the resources and personnel you have available and how they are required to contribute – they will probably have their own plans and sales targets that need to be considered.
Utilising Your Business Development Plan
Once you have written your business plan, with sales targets, weekly, monthly and three monthly goals and a long term view of your sales figures, you need to make sure that you use this resource to the best of your ability.
By working closely with the business plan, you can easily track your achievements and see where you need to spend more or less time. You can also appreciate which areas of your sales are contributing most to your business and which areas need to be reassessed.
Many sales professionals find that writing and using a business development plan actually allows them to focus on the aspect of the job they are best at, whether that be face to face selling or building relationships with clients. It stops you from concentrating on the wrong areas of your role, or from missing out on important aspects of sales that you may not particularly enjoy, as you have a document that gives you a bird's eye view of the task in hand.
You might also like...