Do You Enjoy Sales?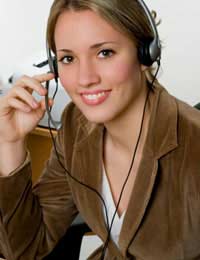 Before you leap into a new sales job, you need to ask yourself if you actually like selling.
Just because you have always worked in sales, or if you thought you wanted a sales job for the money, or because your friend recommended you and you've got an interview…whatever the situation you find yourself in, it is worth taking the time to think about what you enjoy.
Not All Sales Jobs Are the Same
Sales jobs vary greatly, so just because you enjoy one type of sales does not mean that you will enjoy another. For example, it is quite a common career path for recruitment resourcers to want to be recruitment consultants – they think that they have seen the whole recruitment process and are now ready to progress to being a consultant. Indeed, some people are great at the next step and love it. But, some people find that they cannot handle the relentless targets and pressure, not to mention the lack of a decent basic salary because they are commission dependant now.
Are You Looking For A New Sales Career?
If you have already worked in a sales job, before you apply for a new role, sit down with a cup of coffee and piece of paper and think about what you do and do not like about your current role. What would you like to do more of or less of in your next job? What have been your biggest frustrations and your greatest achievements? What challenges have you enjoyed?
Use the Information to Your Advantage
When you have this information, use it when you are looking for new vacancies. If you felt that your greatest achievement was winning a new business contract as part of a team, perhaps it is not a good idea to apply for a job where you will be expected to work on your own all day every day.
If you have written that your biggest frustration was losing a client at the last hurdle when you had spent weeks developing a good rapport and establishing an added value product or service especially for them, perhaps it is the project development aspect that suits you rather than the actual sales part.
Conversely, if you realise that you love the thrill of the chase, you are passionate about closing the deal and you would love to spend more time in the field, building client relationships and negotiating contracts, sales is perfect for you. If you can honestly say that you get a buzz from the sales aspect of your current job, you are probably a very natural sales person.
Look at the Company Culture
Do remember that there are a vast number of different types of sales role. Just because your natural style did not suit your previous employer, that does not mean, necessarily, that sales are not for you. Perhaps you just need to look more carefully at the company culture and the way that sales targets are expected, rather than disregarding sales as a whole.
You might also like...