What Employers Are Looking For?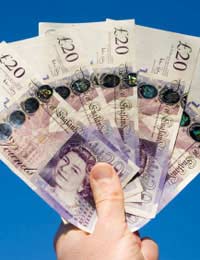 The short answer to the question 'what are employers looking for in a sales person' is very simple.
Someone who is going to make them money.
Yes, it's better if they can represent the company well and if they are great at motivating others, but the bottom line is no company will want to employ a sales person that doesn't bring in the money.
Keep this in the back of your mind at all times. By all means, work on the other areas of your job that you know are beneficial – developing rapport with clients, going on team building exercises, coming up with new promotional ideas – but these are only worth doing if you are making money for the company you work for. On top of reaching your targets and making wads of commission.
Happy Employers
Someone who makes money for their company – whether they are in recruitment, trading, shop keeping or any other job that requires their employees to make money – is going to get looked after. Even if you keep coming in late or are always the first to leave, eat really smelly food at lunch time and irritate all their colleagues, as long as you are creating sales, they will keep you.
Conversely, if you do all those annoying things and don't hit your targets, you can be sure that you will be let go. So there is no point saying 'But Barry Big Cheese is late every day too' when you get picked up on it, because they are not so concerned about keeping you. Your work ethic is one thing, but your sales figures are quite another.
Top Tips
So, let's assume you know all about hitting your targets and being a money maker for your employers. What else are they looking for? What can really make you into a super sales person who can negotiate your basic pay and commission package up and up every review?
Firstly, keep your cards close to your chest. Build up your clients without sharing them with anyone, unless it is good for you.
Secondly, learn how to maximise the potential in every situation. The client wants one thing, you sell it to them and somehow manage to convince them they also need something they didn't even know existed.
Next, be confident. Let your confidence and super sales skills breed success in your colleagues. Be a driving force in the office.
Then, always be coming up with new ideas. Don't rest on your laurels – just because you hit target last month, don't just do the same thing next month. Do more, better, faster.
Know Your Worth
It is important to understand that a good sales person is a very attractive commodity.
Once you have got a reputation for being a great sales person, your employers will know that you are likely to get headhunted. Let them think you are and you can negotiate better with them next time your review comes around. They will know full well that what they are looking for in the best sales employee is exactly what other companies want too!
You might also like...