Could You Do Better in Another Company?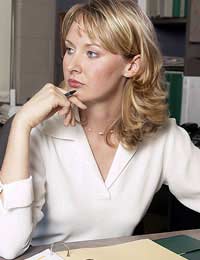 There is no point just putting up with a sales job that is making you unhappy. Although there are some people that are all about stoicism and making the best of a bad lot, sales are competitive but rewarding if you pick the job that suits you, so you owe it to yourself to work hard in a job that you enjoy.
The world of sales can be hard to explain to someone that has never worked in this field. All too often you will have a bad day, complain to your partner or parents and they will just tell you to leave. That's not really the point and, as such, it is really unhelpful advice. This is what you need to think about after having a bad day in your sales job. Ask yourself the following three questions and find out if you really should leave and do something totally different, if you should start looking for another sales job in a different company or if you have just had one of those days that illustrate the 'boom and bust' that characterises working in sales.
1) What do you Enjoy About your Job?
Be honest! You can say anything – the salary, the location, the fact that there is a great bar next door…it doesn't just have to be the type of sales or the potential career progression, although it helps if that is good too.
Write down everything you like about the job, both from a personal and a professional perspective. Everything is a valid reason when it comes to your work happiness, even if someone else may not think it is important. Take into consideration all aspects of your job from the practicality and enjoyability of the commute to the share options in your contract. Look at the bigger picture and the smaller picture from the day to day pleasures and pains to the chances of career development.
Even if you just brainstorm at first and write everything you feel about your job in a stream of consciousness, it can be really helpful in finding out if you are just a little down at the moment and you are blaming your job (which can really get you into a rut) or if you actually need to reassess your career goals and find new employment.
2) Does the Company Suit you?
Sometimes you can have the perfect job but in a company that isn't right for you, or vice versa. If you have answered the first question fully and still feel as though you really like your job but are still unhappy, it may be that the organisation just isn't right for you.
Start by thinking about the points you raised in your first answer. If most of the negatives were about your colleagues, your long term future or issues unrelated to your day to day activities, perhaps you ought to consider looking for a similar job in a different company.
Your first answers should help you identify what type of company would be better suited – a shorter commute, better personal development or a more down to earth company culture, perhaps.
Armed with this information, speak to an industry specialised recruitment consultant. Explain how you are feeling and what you want to do about it – if you tell them the type of company and role that you are looking for it will help them to help you.
3) Find Out your Options
By talking to a recruitment consultant or two you will be able to weigh up your options. Don't just rely on them, though; try looking through related trade publications or the online job boards that serve your industry.
By finding out about potential options, you can reassess your true feelings about your current job. It may be that you had just got into a rut and you can now see that it is a good job and that perhaps you were not trying your hardest. Or you may decide that you really do feel you could do better elsewhere.
You might also like...