Personal PR to Boost your Career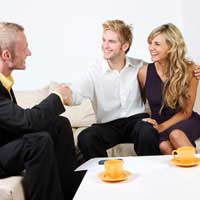 Any super sales person worth their commission knows that you have to use all your personal skills and contacts to make the most of your career.
You can't be a sales wallflower and just expect all the best opportunities to come to you, because they won't, they'll go to the person that follows this advice.
Sales is competitive, it's a fact. To get ahead in sales you have to be prepared to push yourself a little and get out there. Making the most of your personal network and using your own PR to boost your career potential makes perfect sense – you need to be your own career cheerleader.
Making the Most of Your Personal Network
Ok, what we're really talking about here is networking, but that does seem to have rather a grubby reputation for using your friends. The fact is, we all network, whether we realise it or not. When you say to a friend that you're thinking of changing jobs, what you really want to know is, is their company recruiting?
Your personal network is a wide reaching list of friends, colleagues, ex-colleagues, friend's parents, university professors, old clients… the list goes on and on. While you don't want to send a begging round robin email to everyone asking if they've got any work, there is nothing wrong with asking the right people the right questions.
You can ask your close friends that work in career development, related or appealing industries if they know if their employers are looking for new staff, or if they are working on a project where your skills might be useful. You can contact old colleagues and ask the same.
It is also a good idea to be visible, so that you do not have to actually ask anything. Facebook is great for this method, as you can write updates and have your contact details available. Don't allow your profile to be public though if you have your address or mobile number on it though.
Be Your Own PR – Let Clients Know You Are Looking
You need to be discreet with this one but it can yield the best results. Think about clients you have worked well with in the past and what type of contact you have had since.
Some clients make it clear that you should get in touch with them if you are looking to change jobs, so make sure you follow that up. Others will be happy to hear from you if they have had a positive experience in dealing with you before. Call them up or send an email that says you are currently putting out feelers about new opportunities in the market and would welcome a discreet, no obligation coffee at their convenience.
Never underestimate how much people love to help and get involved. Asking for people's opinion is a great idea because most people love to be asked and love to answer. You will be able to find out about career development opportunities and sales jobs simply by asking – the best ones are never advertised so you will be one step ahead of the pack.
You might also like...