Renegotiating Better Commission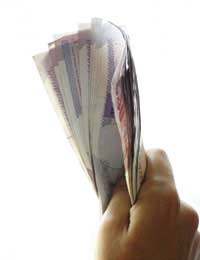 It is so frustrating for a sales person to see the amount of money they are earning for their employer if they feel they are not getting a fair commission from it.
Your commission structure is one of the most important areas of negotiation when you join a company, but unless you have a strong, provable reputation as a 'biller' in your field of sales, it can be hard to get a good commission structure agreed up front.
A 'biller' is someone who makes sales – a sales person who is great at closing the deal. It's all well and good being the best at building rapport with clients, or being tenacious about following up leads, but a sales person is only as good as their sales figures.
Are You Worth It?
So in order to be able to renegotiate a better rate of commission, you need to know what you are actually earning the company you work for. The fact of the matter is the more you earn them, the better commission you can negotiate. It is rather frustrating that 'the more you earn, the more you're able to earn', rather like celebrities getting free designer handbags when the rest of us have to save up for them, but that is the situation so we just need to work within in.
Go through your sales figures for at least the last three months (any less and you can't really ask for a review). If you are really organised, you may have your facts and figures to hand – ideally, this should include your number of sales calls, number of client meetings, leads you have followed up and so on. Note what rates your clients have paid for sales you have achieved, so you can see what discounts you have given to sell to certain clients. This will enable you to make a clear picture of what you are achieving.
What Does Your Research Show?
If this information makes you feel as though you are doing well for the company – cross reference your sales information with the targets you have been set – then now is the time to try and renegotiate a better rate of commission.
If, however, your research shows that you are doing OK, but not blasting your targets, perhaps you should reassess in another month or two. If you go barging in to your boss's office demanding a rise in commission rate when you are not doing amazingly well, you may jeopardise your chances of asking again in the near future. Better to wait until you are in a stronger position.
Be Prepared
Asking for a renegotiation of your commission structure is easy when you have the right information to support your case, so by approaching the situation this way, you are making it far more likely that your boss will agree.
Ask to see your boss and say clearly that you are keen to discuss your commission structure. Present your information in a clear, professional manner. It's not about forcing your employer to give you an increase in your commission – what you are saying is that you are earning good money for your employer and you want to make sure that you remain motivated to do so by obtaining the best commission possible. Remember to say that you will only earn better when the company earns better, so it's good news all round!
You might also like...