What Makes a Hot Sales Lead?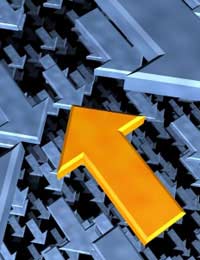 Sales leads are the very lifeblood of a great sales person, but you have to be careful that you only pursue the hot sales leads.
Of course, we could all be super sales people if we only got hot sales leads, so the skill lies in being able to recognise the potential in a sales lead before you start flogging a dead horse and perhaps missing other sales opportunities while you're doing so.
Qualify the Lead
There are a number of ways of qualifying a sales lead to appreciate just how likely it is to turn into something exciting – a contract, a pitch or a good client for your network of contacts. Ultimately, what it needs to do is turn into money at some point, so never loose sight of the goal, even though gaining other positives along the way is good, too.
Unfortunately, we don't get given leads in envelopes marked 'hot sales leads' and 'don't waste your time on these leads because they'll just give you the run around and never turn into anything remotely valuable'. This of course would make things a lot easier.
We actually get leads from all manner of sources – lead generation services that think any little hint of a contract that may or may not happen in twenty years makes the subscription worth your while; going for coffee with one of your contacts that tries to tell you something so convoluted that you loose track; a juicy lead direct from a client; Internet research… the list is endless.
Act Quickly
What a good sales person can do is learn, as quickly as possible, whether it is a hot sales lead. The best sales people still get dodgy leads, unqualified leads and leads that are going nowhere. But what makes them good sales people is that they realise this quickly and stop wasting their valuable time on them when they could be selling products and services elsewhere.
So, there are questions to ask and answers to find out that will help you to understand when a sales lead is a hot sales lead – then you can spend your time following up these ones and morph into a super sales person.
Am I the First Person You've Told?
The value of a lead usually lies in its exclusivity. There is very little value in getting a sales lead, however good it is, only to find out that everyone else already knows about it. This is where building up a good network of contacts to exchange leads is valuable, so it is a good idea to get a reciprocal arrangement going.
Where Did You Hear This From?
When you meet with your contact, for lunch or coffee perhaps, or during a phone conversation and they give you a lead, carefully ask where they got the information from. This will help you ascertain how hot the lead is, although you don't need to be snobby about its provenance – some of the juiciest, most valuable leads have come from where you'd least expect – over heard at the hairdressers or in the gym. Loose lips sink ships, as the saying goes!
How Long Will It Be Before You Tell Someone Else?
However good your contacts are and however committed you are to a reciprocal lead exchange, if your contact has given you a juicy lead, they may not want to keep it exclusive. Say you don't do anything with the lead and nothing happens to benefit your contact – they'd have wished they told someone who was going to be more active. Make it clear that you are going to get straight onto it and will keep them informed – ask for at least a week of exclusivity and get cracking!
You might also like...