Building your Client Base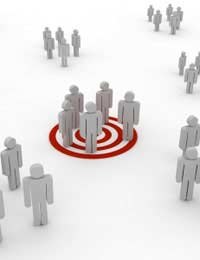 There are many ways to boost your client list. As a super sales person, building a great book of contacts and learning how to be a successful networker are key factors in reaching your career potential.
Building your client base takes time and the longer you work in a particular sector, the greater your client base will be. However, if you are committed to networking, building new business and gaining industry specific skills, building your client base can happen relatively quickly.
Some people are natural born networkers and others need to take a deep breath before they can introduce themselves to a potential customer. Whichever one you are, you can still learn new ideas to help you build your client base.
Join a Networking Group
There are a number of networking groups across the UK, with many cities having multiple 'chapters' or groups from the same organisation, broken down into locations. It is worth noting that networking groups are not all the same – you may think that because you tried one networking group and you didn't like it that this suggestion is not for you.
Some networking groups are really keen on the hard sell, with each member having to make a number of referrals each week. Others are more free form and simply encourage their members to chat to each other and share ideas. Most groups offer a free week or two for new members, so you could try a few groups before you settle on one that suits you and the type of business you are in.
If you are nervous about attending a networking group, do remember that many of the other people will feel the same as you. Just introduce yourself and listen to other people – you do not have to be a pushy sales person, just make friendly contact with people and see if there is any cross over in your businesses.
Get a Reputation as an Expert
A great way to build your client base is to get a reputation as an expert in your field so that people think of you when they have a question. This is a very professional way to gain new business because you are not asking for anything, you are offering something.
The way to be an expert is to research and understand the history and the present of your industry and the role that your company and its services play in it. If possible, write for a trade magazine or take part in surveys that relate to your business. Be involved in the organisation or legislation of your industry and be friendly with journalists that write in trade publications.
Follow Up All Leads
There is no point in gaining leads if you are not going to bother to follow them up. A good sales person is constantly building their client base by making sure they call every client that they think may be interested in their services.
This does not mean that you have to cold call any old body, but rather be committed to phoning or emailing any person that you have had a lead from. Don't forget that just because someone does not immediately require your business, they may not in the future. By showing yourself to be professional and keen, they are more likely to come to you when their circumstances change.
You might also like...