Bringing Old Contacts to your New Company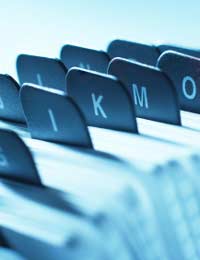 Bringing your previous clients with you when you join a new company is all part of sales. The value of a new sales employee is not just their sales skills, but their networking skills and contacts book.
When you join a new company, it is important that you understand what your value is to that client so that you can maximise your potential with that company and utilise your own worth to your advantage.
Know Your Value
You need to appreciate why you are joining a new company and what they expect from you. You also need to be aware of your value to the company, both so that you can achieve those expectations and so that you are paid what you are worth.Sales contacts are highly prized – whatever sector of sales you are working in, your clients and contacts will be a major factor in your success. That, coupled with your sales skills and networking ability, is a key ingredient in understanding what you have to offer. Think about the projects you have won and the targets you have reached. Then you can appreciate what the commercial value you offer to your new company is and make sure you are being paid fairly, with a decent commission structure.
Check Your Contract
It is all well and good assuming that you will be able to bring new business from your old contracts to your new company, but you need to check your previous contract. Many contracts of employment will have a clause regarding taking clients, or working in the same field in a certain location, sector or industry.
Before you start poaching old clients, or telling your new company what you can bring with you, check your legal position. If you know of previous colleagues from your old company that have moved to a new organisation in the same industry, ask them if they had any issues. Some employers are really quick to threaten legal action, whereas others will be less concerned as long as you are being fair.
Be Fair To Your Clients
As well as being fair to yourself, you must take your client's impression of you into consideration. While they may be happy to continue working with you if you have built up a mutually beneficial working relationship, if this is the second or third time that you have moved companies and are always moving around, they may loose faith in you.
If you have a good relationship with the client, arrange a lunch or coffee meeting and explain that you are going to work for another company. You don't need to go into the really negative reasons especially if you have moved before because they will be thinking that this is what you said last time.
Be positive about the move and explain that you hope to continue working together. Always remember that the most important factor for the client is whether or not you can provide them with what they want for a price they are prepared to pay – they are not really concerned with your personal happiness, even though it makes it easier to have working relationship.
You might also like...