Keeping Abreast of Market Trends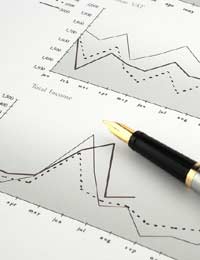 A good sales person knows what is going on in their industry. By understanding current market trends that directly or indirectly affect your business you can be an expert in your field.
An out of touch sales person may use the wrong jargon or make a comment that is out dated, which shows they are not at the forefront of the developments of their sector. This is important because it reassures clients and potential clients that they are getting the best deal for their money.
Nobody wants to feel as though they have wasted their money, or bought a product or service that is no longer desirable or current. You may be doing yourself a disservice by not keeping abreast of market trends as you may be seen as providing a less desirable product or service than you really are, so in order for your sales career to flourish, you need to commit to keeping up to date with the market trends that affect your business.
Read the Trade Press
All industries have a trade magazine, with many having a number of publications that are related to their sector. You need to make sure you read these publications religiously because your clients will be. You need to know what is going on in terms of product development, changes in personnel and changing customer requirements.
If you have a client meeting and someone comments on a piece of editorial or news item that was recently in the trade press, you will feel out of the loop. You do not need to go quoting it all the time, but you must know what is going on.
In addition to reading the trade press, you may also consider being a part of it. Such publications are always looking to quote industry employees and, if you look closely, you will see that they use the same person again and again to comment on different topics. This is because the journalists will have their own contacts within the industry, so try to cultivate a mutually beneficial relationship with a journalist in your trade publications.
Attend Exhibitions and Trade Shows
Attending a trade show is not just a day out of the office with the excuse of putting your lunch on expenses, it's a great way to meet industry professionals and chat about market trends.
There is no point going to such an event unless you are prepared to get talking to people, so you need to be ready for a busy day. If you have kept up to date with the trade press, you will have ready made topics of conversation when you introduce yourself to clients and potential clients.
You may or may not have your own company stand at such an event. Both have their merits – with your own stand you can ask clients to visit you, show off about your new product launches and have a marketing opportunity to represent your company. Having a stand can also be very expensive, take a lot of extra organisation and prevent you from just wondering around the exhibition talking to people. If you have a stand, make sure there are at least two people on the stand at all times so you can gain the maximum benefit.
If you do not have a stand, you are better able to talk to other clients and see what the current market trends are, what products are selling well and what sales techniques are being used by your competitors.
You might also like...