Don't Get Carried Away with the Hard Sell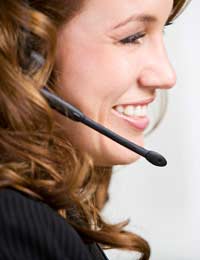 You may think that all sales people make like Alan Sugar and battle down every deal, barely pausing to take breath if it might hinder their selling prowess for one moment. The truth is that real life sales can actually be a lot more relaxed and personable than reality TV shows would let you believe.
However, that is not to say that you don't have to have your wits about you and can just relax in your slacks. Being a great sales person takes effort, research and tenacity, not to mention skill and aptitude. It is better to find your own natural selling style and a company that suits you instead of forcing yourself to be someone you're not. There is no point trying to squeeze a round peg into a square hole – if you like to build rapport with your clients over a period of time and appreciate their long term aims, you are unlikely to be hitting your sales targets as a used car salesman.
So, how do you develop your own sales style that does not play to all those terrible clichés of reality television, hard sales techniques and negotiating until your client breaks?
What Sales Style is Appropriate to Your Industry?
A good sales person does not get carried away with negotiating, or making a sales pitch like they were accepting an Oscar. There are so many mega egos in sales that developing your own style is a great way to stand out from the crowd.
The type of appropriate sales style depends on which industry you work in, as what may seem over the top in insurance, say, may be meek and mild in architecture. The best way is to work in an industry that suits you, that way, your natural style can be worked on, rather than trying to change too much. Think of your interests, your personality and the way you like to do business. Even if you need to take a longer term view of your career, this is preferable to turning into someone you don't even like.
The Negotiating Process
The sales pitch will end and the negotiating will begin. You need to know your boundaries and the discounts, incentives or added value you are able to give. Don't get hung up on the 'winning or loosing' – competitive types let their ego get the better of them, whereas super sales people are more interested in doing the best deal possible.
When you get to know your client you will be able to appreciate what their 'hot buttons' are – a cheesy phrase, admittedly, but a popular one. Basically, it's all about knowing where and what you can negotiate with and when to stop. There is no point negotiating on price if this is not a major issue. If you had done your homework, you would know that this client is more bothered about the timing of the project, so you can negotiate on that, or vice versa.
Know When to Stop
You may be hoping for ten per cent more because it will mean you hit your sales targets, or that selling this particular product will allow you to gain an additional commission. There is nothing wrong with using these incentives – after all, that's what they're there for – but you need to know when to stop negotiating with a client rather than just thinking about how it affects you.
Keep your eyes open and watch for signs that your client has had enough – clients will expect some back and forth when making a deal, but don't keep pushing and don't try to make a minor victory just for the sake of it. Remember that if a client thinks they have a good deal, they will use you again, whereas if they feel squeezed or a little resentful of the deal, they will not return.
You might also like...