Could You Go it Alone in the Sales Business?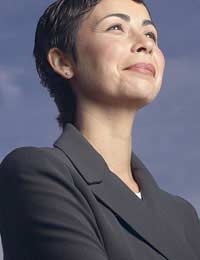 The thing that sales company bosses worry about the most is probably the very thing that got them where they are today.
Most new business start ups in sales start because a super sales person decides that they don't want to be giving the lion's share of their sales profits to someone else anymore, they want to keep it for themselves and maybe even take the lion's share of their own staff profits, too.
All bosses know that this is bound to happen at some point with at least one of their staff as this will probably be how they started their own business. It is the most common way for sales people to start their own businesses – they join a company, do well and then start their own business doing a similar thing.
Are You Legally Allowed to Start a Similar Business?
First up, check your employment contract. It is very likely that if you are a good sales person, your boss will have thought that you starting your own new business is sales is a likely possibility before you even thought of it yourself, so there will probably be a clause in your contract.
The clause will relate to what work you are allowed to take up within a certain time period and perhaps within a certain location. This is often enough to put people off, but it can also be challenged in terms of your human rights of being able to earn a living using your skills. Some companies can play pretty dirty though, so it is worth getting legal advice before you hand in your notice and plough in all your savings into a new business.
Before you've even got that small detail of being free to operate your potential new business out of the way, you need to think about whether you have the right character and the right resources to be able to go it alone in your own sales business.
What Are Your Strengths and Weaknesses?
Think about your strengths and weaknesses. Some of the very best sales people are great in front of a client but need to have a more long term strategic partner in the background. Or you may be the other way round – great at ideas and strategy but unable to close a deal. Unless you are a super dooper all round sales genius, you will probably need some support – this may not have been evident in your career before as you would possible have taken your support network of colleagues and line managers for granted.
You have to be totally honest with yourself or it could end up costing you a lot of time, money and emotional investment. It is far better to be able to say that you are highly skilled in a particular area but will need to 'buy in' certain other skills to make your new business flourish.
Being great at selling and regularly winning new business is certainly a good foundation to build on – without selling anything your business will not last long – but make sure you cover all the aspects of business.
You might also like...